Home Improvement Services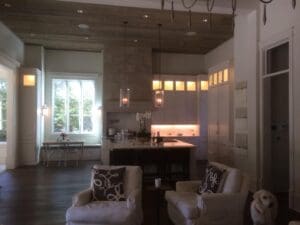 Your home is your sanctuary, and you probably already have a dream of exactly what you'd like it to be like. If you're looking for a reputable, highly experienced contractor to meet your home improvement and home remodeling needs, look no further than Woodell Construction.
We can help you with any major home remodeling or home improvement project - whether it's a bathroom remodel, kitchen remodel, home addition, custom ceilings, custom doors, or exterior structure like an outdoor kitchen, pergola, gazebo, or fence we can handle the work.
Woodell Construction are made up of friendly, professional contractors who can meet any home improvement need our customers have.
We strive for 100% customer satisfaction on all our home improvement projects. There's a reason we're the #1 home improvement contractor in Searcy, Cabot, Little Rock, and all of Central Arkansas! Call us today for a free quote at 501-454-0930 or fill out the instant quote form on this website to get a free home improvement quote today!